Japanese culture- especially Japanese food culture- was born from our heart, and that is our pride. Our ancestors had created Japanese Omotenashi mind for family, for children and for our own country. Those spirits are still living on in our company. We start brewing Miso-Japanese main seasoning-at beginning of the year, in spring we harvest edible wild plants from the mountain. In summer fishing "Ayu" -river fish-with decoys Ayu that is traditional fishing method. After picking plenty of mushrooms in autumn, hunting and saving wild boar meat in winter…These typical Japanese meals will recall you smell of the land and emotions. Once you experience this seasonal typical meal you can never forget…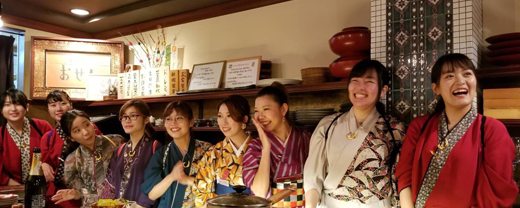 Hyotan means Gourd , shimai means sister
A Gourd is a symbol of origin of life.
There is a proverb saying "Frame from a Gourd". This means "It was only a dream, but it became true". As spending memorable time here, dreams and gratefulness may arise from your heart.
We have started this company with two sisters, and we have grown step by step. Now all of our staffs are women, so we call them sisters.
We sisters shall help you to make your dreams come true!

This error message is only visible to WordPress admins
Error: No connected account.
Please go to the Instagram Feed settings page to connect an account.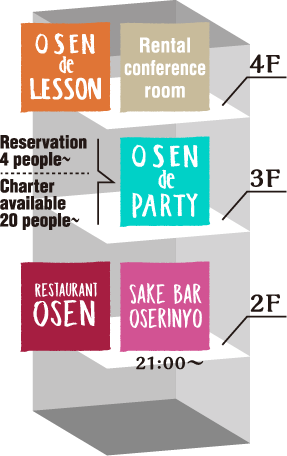 Fujiya building 2F 3F 4F, Hane-machi 30-3, Gifu-city, Gifu, Japan
Post code: 500-8834
2 hours from Tokyo station by SHINKANSEN-Bullet train/
20 min from Nagoya station by JR / MEITETSU/
1 hour from Nagoya Airport
Open: from 17:00pm till midnight
Closed: On Sunday [when Monday is public holiday, open on Sunday and close on Monday]
You can make a reservation from the following.
✉ osen.yoyaku@gmail.com